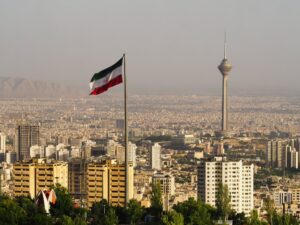 Iran also called Persia, and officially the Islamic Republic of Iran is a country in Western Asia. Studying MBBS in Iran for Indian students denotes to be one of the best places to study MBBS in a Medical University there is an affordable tuition fee. MBBS universities in Iran offer one of the most affordable medical study options in and around the world. The Universities in Iran for MBBS are also equipped with large hospitals as well as labs for students while they get their hands-on practice during their course duration for their medicine study in Iran.
Iran provides one of the most economical medical study options for what is likely the most advanced learning experience. WDOMS, FAIMER, ECFMG, and MCI are all lists of recognized medical universities in Iran. The greatest medical universities in Iran are among the best medical universities in the world. In comparison to other countries, the cost of living in Iran is quite affordable for Indian students. The hostels are well-equipped to meet all of the comfort needs of international students.
Population: 85 million
Capital City: Tehran
Official Languages: Persian
Climate: Warm and Tropical
Literacy Rate: 85.54%
Currency: Iranian rial
Life in Iran from the students' perspective
Rich Cultural Heritage: Iran has a deep and rich cultural heritage that attracts many Indian students. The country is known for its historical sites, ancient ruins, and traditional arts such as calligraphy, music, and dance. Exploring and experiencing this cultural wealth can be a fascinating and enriching aspect of living in Iran.
Warm and Welcoming People: Iranian people are known for their warm hospitality and friendliness towards foreigners. Indian students often find themselves welcomed with open arms and are embraced as part of the community. This creates a supportive and inclusive environment, making it easier to adapt to the local lifestyle.
Affordable Cost of Living: Compared to many other study destinations, Iran offers a relatively affordable cost of living. This is beneficial for Indian students who may have financial constraints. Accommodation, transportation, and daily expenses are generally affordable, allowing students to manage their finances effectively.
High-Quality Education: Iran is home to several prestigious universities and educational institutions that offer quality education across various disciplines. Indian students who choose to study in Iran can benefit from the academic excellence and gain valuable knowledge and skills in their chosen fields.
Delicious Cuisine: Iranian cuisine is famous for its rich flavors and diverse dishes. Indian students often enjoy exploring the local food scene, trying traditional Iranian dishes like kebabs, rice dishes, and stews. The variety of vegetarian and non-vegetarian options ensures that students with different dietary preferences can find something to suit their tastes.
Safety and Security: Iran is generally considered a safe country, and Indian students can feel secure during their stay. The low crime rate and strong emphasis on public safety contribute to a sense of security, allowing students to focus on their studies and enjoy their time in the country.
Stunning Natural Landscapes: Iran boasts breath-taking natural landscapes, ranging from snow-capped mountains to lush forests, deserts, and beautiful coastlines. Indian students have the opportunity to explore these scenic destinations, which can provide them with a unique experience and a chance to connect with nature.
Vibrant Festivals and Celebrations: Iran celebrates various cultural and religious festivals throughout the year. Indian students can participate in these vibrant festivities, immersing themselves in the local traditions and experiencing the joy and excitement associated with these events.
| | |
| --- | --- |
| Recognition Body | MCI, WHO, IRIMC |
| Average Course Fees | 11-18 Lakh INR |
| Living Expanses | 5-15 Thousand INR/month |
| NEET Requirement | Qualification Mandatory |
| MCI approved Institutions | 10+ |
| Course Duration | 5 + 1 year |
| Medium of Instruction | English |
| Eligibility | 50% in Physics, Chemistry and Biology Aggregate |
| Intake Season | February-September |
| IELTS/TOELF | Not Required |
Popular MBBS colleges in Iran
Location: Isfahan
Total course fees: $46,000
Location: Shiraz
Total course fees: $40,000
Location: Mashhad
Total course fees: $46,000
Location: Tehran
Total course fees: $42,200
Location: Tehran
Total course fees: $34,000
Location: Arak
Total course fees: $22,000
The MBBS degree in Iran is recognized by the NMC, WHO & IRIMC and is accepted across the world.
The Indian students seeking admission are admitted to those institutions which are recognized by this NMC for screening tests conducted by NMC.
Wide range of possibilities and broad exposure to clinical practice due to highly equipped multi-profile hospitals.
Students studying in Iran get the opportunity to complete their internship program at the world-class medical college and hospitals of the world.
The tuition fee is quite low and affordable.
Hostel accommodations are comfortable and up to the mark for a student's comfort.
MBBS colleges in Iran provide great academics, as well as sports.
The MBBS degree that students get from Iran medical colleges are globally renowned and hold great worth.
Key Highlights of MBBS in Iran
Affordable Tuition Fees: Iran offers MBBS programs at a relatively lower cost compared to other countries. The cost of living in Iran is also affordable, making it an attractive destination for students seeking quality education at an affordable price.
High-Quality Education: Iranian universities offer a high standard of medical education with experienced faculty and modern facilities. Many medical schools in Iran are recognized by international medical organizations such as the World Health Organization (WHO) and the Medical Council of India (MCI).
Global Recognition: MBBS degree obtained from Iranian universities is recognized by many countries worldwide, making it easier for graduates to pursue their careers internationally.
Cultural Diversity: Iran is a multicultural country with a rich history and diverse population. Studying in Iran offers an opportunity to experience its unique culture, food, language, and customs, which can broaden students' perspectives and prepare them for the global workforce.
Clinical Experience: Iranian medical universities offer opportunities for hands-on clinical experience in a variety of healthcare settings, enabling students to gain practical skills and knowledge necessary for their future careers.
Is MBBS abroad better than India?
MBBS abroad is a better options then private medical in India, especially in terms of cost, private medical in India costs a fortune more then that of many countries abroad.
Why Rare Education for MBBS abroad?
Expertise: Rare Education have years of experience and in-depth knowledge about the admission process, eligibility criteria, fees, and other requirements for pursuing MBBS abroad. We can guide you through the entire process and help you avoid common mistakes and pitfalls.
Time-saving: The admission process for MBBS abroad can be complex and time-consuming. Working with Rare Education can help save a significant amount of time as we can handle all the paperwork and follow-up for you.
Access to information: Rare Education have access to a wide range of information about various medical schools, their fees, and programs. We can help you compare and choose the best options based on your needs and budget.
Professional guidance: Rare Education can provide professional guidance on the best country and medical school to choose based on your academic background, personal interests, and career goals. We can also help you with the visa process, travel arrangements, and settling into your new surroundings.
Support throughout the Process: Rare Education provide ongoing support throughout the entire admission process and beyond. We can answer any questions you have, provide updates on your application status, and help resolve any issues that may arise.
Working with Rare Education for MBBS abroad admission can provide numerous benefits, including expertise, time-saving, access to information, professional guidance, and support throughout the process.
Is FMG Exam tough to crack?
Comparing FMG exam with NEET, we can safely say it is not at all a tough exam. Although there are no specific matrix to judge how tough an exam is, but considering the passing ratio of FMG exam which is roughly 20-25% to that of the percentage of candidates who get selected for government medical college through NEET which is roughly 0.02%, FMG exam is definitely a tough exam in the field of medical studies.